Are you considering a home remodel? A home remodel can be a great way to update your home and make it more functional and comfortable. However, before you get started, it's important to plan your project carefully. In this post, we'll share four essential steps to planning a successful home remodeling project. By following these steps, you can be sure that your remodel will go smoothly and you'll end up with the beautiful, updated home of your dreams!
Define Your Home Remodeling Goals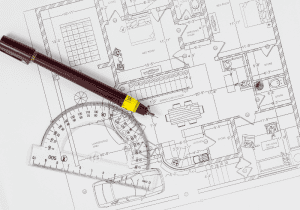 When planning a home remodeling project, it is important to define your goals beforehand. Consider why you are undertaking the project – do you want to increase the value of your home? Are you looking to increase energy efficiency? Do you need more space for a growing family? By taking the time to think about and define what you would like to accomplish with your remodel, you can make sure that your project is successful and meets all of your needs. By defining your goals upfront, you will be able to create a plan that works for you and helps ensure that the finished product meets both your functional and aesthetic requirements.
Create A Budget
It is important to set a realistic budget for home remodeling projects. It can be difficult to estimate how much supplies, labor, and unexpected costs could add up on the project, so try to plan ahead. Consider both the hard and soft costs of a project – hard costs are usually expenses such as materials, wages, subcontractors and permit fees. Soft costs are typically architecture and design fees or financing associated with obtaining permits. Ensure that your budget can cover all of these expenses before beginning the remodeling project you have in mind. Doing research on your chosen contractors and materials is also an important step in making sure your overall budget remains affordable yet still encompasses all your desired upgrades.
Choose The Right Contractor
Choosing the right contractor or team of contractors is one of the most important steps in planning a home remodeling project. It is critical to take ample time to review contractors' backgrounds and experience, ask for references, and compare estimates before committing. Quality craftsmanship cannot be compromised when it comes to major renovations, which is why you should depend on an experienced expert that shares your vision and values quality workmanship. Once you have decided on a contractor that can successfully undertake the task, communication throughout the entire project is key in setting expectations and ensuring complete satisfaction with the final results.
Decide Your Timeline Of The Project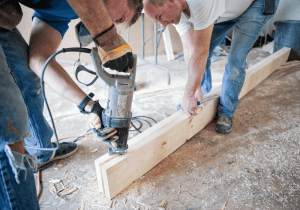 Creating a schedule and timeline for your home renovation project is essential in order to know when it will be completed. Planning in advance will also help you scope out any unexpected delays, allowing you to build in contingency into your timeline. This can help reduce any potential stress or dissatisfaction that can arise from the renovation taking longer than expected.
Following these four steps will help you plan a successful home renovation project that meets your goals and stays within your budget. Contact In-Trend Home Solutions for a quote on your project.