Disabled or ageing homeowners will often modify most areas of their property to remove the difficulties presented by living in a home that was not built to accommodate them in the first place. But what happens when they want to sell this property? Do the accessibility modifications made improve the value of a property?
In many situations, they can! Most accessibility solutions are invisible, easy for future homeowners to remove, or are perfect for homeowners of all abilities. It's because, when a contractor does them well, the changes will use the principles of universal design – and as such, appeal to everyone. 
The Demand For Universal Design Principles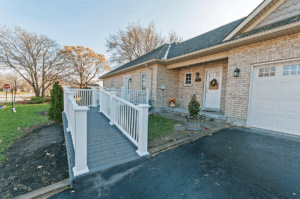 There is precedent for accessibility modifications being in demand among homebuyers of all kinds. Many new homes are already built with universal design principles, making the building open for anyone who wants to live there. Builders often do this because they've seen how greater accessibility boosts resale value.
Universal design, sometimes called inclusive design or barrier-free design, is when an environment's design and structure can be understood, accessed, and used by all people regardless of age or ability. Construction that uses universal design has basic features accessible to everyone, meaning the layouts and details will be considered attractive by a higher amount of prospective homebuyers.
When put into practice, most people of all abilities and ages wouldn't notice the differences. For example, the contractor may design the entrance without steps or widen interior doorways to a minimum of 36 inches. Functional modifications make a standard home a much more comfortable place for an elderly or disabled person to live without sacrificing style, and this preserves the resale value.
What External Factors Enhance The Resale Value Of A Home With Accessibility Modifications?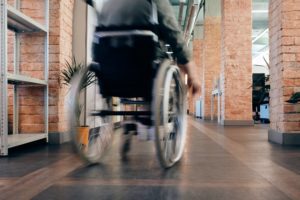 There are factors beyond the modifications themselves that can affect a property's value. For instance, if the location of a home is a community with a relatively higher percentage of seniors or disabled people, accessibility modifications can increase a home's resale value to a different degree than they would in other communities. 
Your choice of modifications – and the potential cost of reversing them – can also affect the degree to which accessibility improves the resale value. Some changes, such as levered faucets and handles, will appeal to homebuyers of any age or living situation. Others, like wider doorways, are hardly even noticeable! However, some changes may not be particularly costly to reverse, such as lowered countertops designed for those in wheelchairs.
Work Closely With Qualified Contractors And Real Estate Agent
The best way to get the most out of your accessibility modifications is to work with people who know and understand their value. A qualified contractor specializing in accessibility for seniors and those with disabilities will make changes and do them well. These adaptations are less likely to hurt the resale value!
Almost as important is the work of a professional real estate broker who knows the neighbourhood in which you're living, as well as the value accessibility modifications, will bring to a home. They can guide you through marketing and pricing your home and will present it to potential buyers who see more accessibility as attractive!