A term like accessibility construction might seem obvious, but for many people, the examples go unnoticed. It has become so much a part of our urban landscape that you might not be aware of the finer details. However, millions of Canadians certainly notice accessibility construction – or a lack thereof. Expert construction helps those with mobility issues move around their homes and communities with ease. 
What Is Accessibility Construction?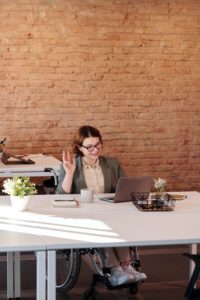 Accessibility is a design factor for products, devices, services, or environments that take people who experience disabilities into account. Accessibility construction is the work of crafting or modifying spaces to take into account the diverse and unique needs of all those who would use that space, regardless of age or abilities. What the client gets is an environment designed to be inclusive, promote safety, and help everyone enjoy the building. It can also help the elderly and people with disabilities live independent lives.
For government, businesses, nonprofits and public sector buildings, accessibility construction helps them meet standards prescribed in the Accessibility for Ontarians with Disabilities Act, 2005 and the 2012 Building Code. Organizations must meet specific customer service standards so that no barriers stand in front of people with disabilities who want to access goods, services or facilities.
The accessibility requirements in Section 3.8 of the Building Code are the ones that most landlords and business owners will have to consider when planning any construction or renovations. Here, it details requirements for features such as barrier-free paths, adaptable seating, and power door operators. The specifications mostly apply to newly constructed buildings and those more than five years old and need extensive renovations. In this case, accessibility modifications can 
Accessibility Modifications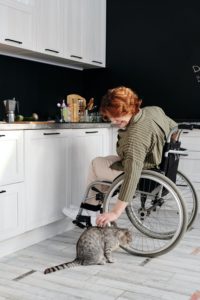 For many clients, accessibility construction is modifying their existing space to accommodate new limitations. Contractors work with many seniors and those with conditions that have limited their range of motion to help them continue living in their homes. Some of the best-known examples are for those who use wheelchairs: ramps and lifts help many seniors who want to age in place.
Accessibility construction isn't just about convenience, though – it can save lives. For instance, statistics show that slips and falls in the bathroom are the leading cause of injury for the elderly and those with physical disabilities. Roll-in tubs and showers, stability hardware like grab bars, and expanded door openings can all make personal bathrooms safe, private, and more comfortable.
Whether you're remaking a home for accessibility or constructing a building from the ground up, there are many standards to meet. In-Trend Home Solutions' accessibility construction services ensure that all clients get a space that meets their needs or those of their clients. We can modify residential and commercial buildings to improve accessibility and independence for seniors and people with disabilities.