Making your home accessible is important for everyone, regardless of age or ability. In this post, we will discuss what home accessibility means, and some of the most common modifications that can be made to improve accessibility in the home. We will also provide tips on how to choose the right modifications for your needs, and where you can find more information on home accessibility.
Who Is the Home Accessibility Tax Credit For?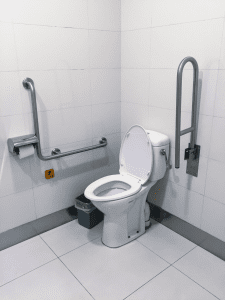 The government offers a tax credit for homeowners who make their homes more accessible. The credit is called the Home Renovation Tax Credit, and it is available to any homeowner who makes renovations to their home that improve accessibility. The credit is equal to 10.5 percent of the expenses paid. The cost of labour and expert services, building supplies, fixtures, equipment rentals, and permits are all considered eligible costs. The $2,100 is also divided into two payments of a maximum of $1,155 for 2021 plus $945 for 2022.
What Qualifies As Home Accessibility Expenses?
There are a number of different types of renovations that can be made to improve accessibility in the home. Some common examples include installing ramps, widening doorways, adding grab bars in the bathroom, and installing stair lifts. The full list of eligible expenses can be found on the government Canada website.
What Are Some Common Home Accessibility Modifications?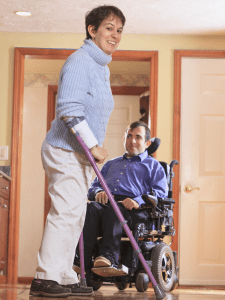 There are many different types of home accessibility modifications that can be made, depending on the needs of the occupants. Some common modifications include installing ramps or grab bars, widening doorways, lowering light switches and countertops, and adding accessible features to the bathroom. These modifications can make a big difference in the comfort and safety of the occupants and can help to make the home more accessible for everyone.
Why Is Accessible Housing Important?
There are many reasons why accessible housing is important. One reason is that it can help people with certain conditions or seniors to live independently. Having an accessible home can also help people with mobility issues to age in place, and can make homes more comfortable for everyone. Accessible homes are also easier to sell and rent, as they appeal to a wider range of potential buyers and tenants.
How Do I Choose The Right Modifications For My Needs?
When choosing modifications for your home, it is important to consider your specific needs and requirements. You should also consult with a professional contracting company to ensure that the modifications you choose are appropriate. In-Trend Home Solutions can answer any questions you have about your home accessibility renovation.