Accessibility renovations are all about adapting and modifying the home to optimize safety, improve accessibility, and promote independence and self-reliance among seniors and those with disabilities. By making the home accessible, an individual can stay at home instead of moving to a care facility.
However, for the sake of the user's safety, the contractor making the renovations and modifications must have the right expertise. You should always hire a certified accessibility contractor to perform them!
Accessibility Contractors Know What Rules To Follow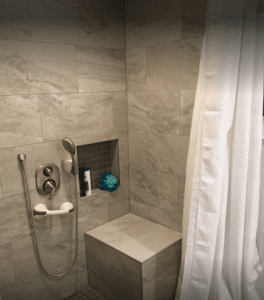 When designed and implementing accessibility renovations, contractors have to follow the guidelines in the Accessible Canada Act. They must know the principles of universal design and how to incorporate them into the renovation, too. A contractor must do these while balancing the clients' specific medical needs to avoid huge, costly mistakes. These mistakes could even lead to further injury!
Inexperienced contractors may not understand how necessary it is to think beyond the immediate installation of accessibility equipment. Installing a chair lift is one thing, but does the user have the space to make an independent transfer from their wheelchair to the seat (and vice-versa)? Is the installed height of the lift level with the wheelchair?
It can be a problem for DIY home renovations, too. For instance, we all know that installing a grab bar is a pretty simple procedure; accessibility contractors know that the backing behind the wall must be reinforced before installation! If it's not, the grab bar will only be a safety issue should the user put too much weight on the object and loosens the mounting.
Accessibility Contractors Understand Your Needs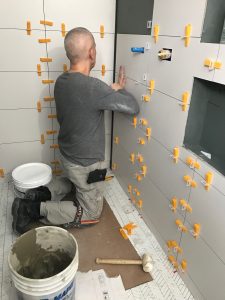 Many home modifications can be as simple as installing grab bars in the shower or ramps at stairways; others require more intricate installations like stairlifts or elevators. No matter how complex the project may be, an accessibility contractor should always be your first consideration for the job.
An accessibility professional isn't your ordinary handyman; they begin the job by performing a complete home assessment, considering all aspects of one's disability. They know how a mobility difficulty relates to home modifications, both now and in the future. 
With client information combined with the technical knowledge of the contractor, they can provide several options, each with pros, cons, and costs. The result is a well-educated choice with better results.
The Better The Renovations, The Better The Value
When making any changes, homeowners often think about their building's long-term value. It doesn't change for accessibility renovations! You should hire a contractor who takes both the immediate mobility needs and the home's resale value seriously. 
There's no reason why the homeowner must sacrifice the price of their investment to keep living in it. By hiring an accessibility contractor, you can protect both yourself and your home!